Overview
Purple.pm
 is a project management app that documents artifacts and design processes for creative teams.
Time Frame:
1 hour   
 Team:
4 product designers     
My Main Role:
Product Designer
Tools:
paper, pen, Adobe Photoshop
Problem
Users have expressed the need to track the progress of a project both on a high and granular level.

• Directors of product, design and engineering need to sign off on granular level projects within the overall project. Sometimes 3 signoffs are required, sometimes 1 is.
• Director of design wants to see where her designers are throughout the overall project.
Solution
Tracking the high level project status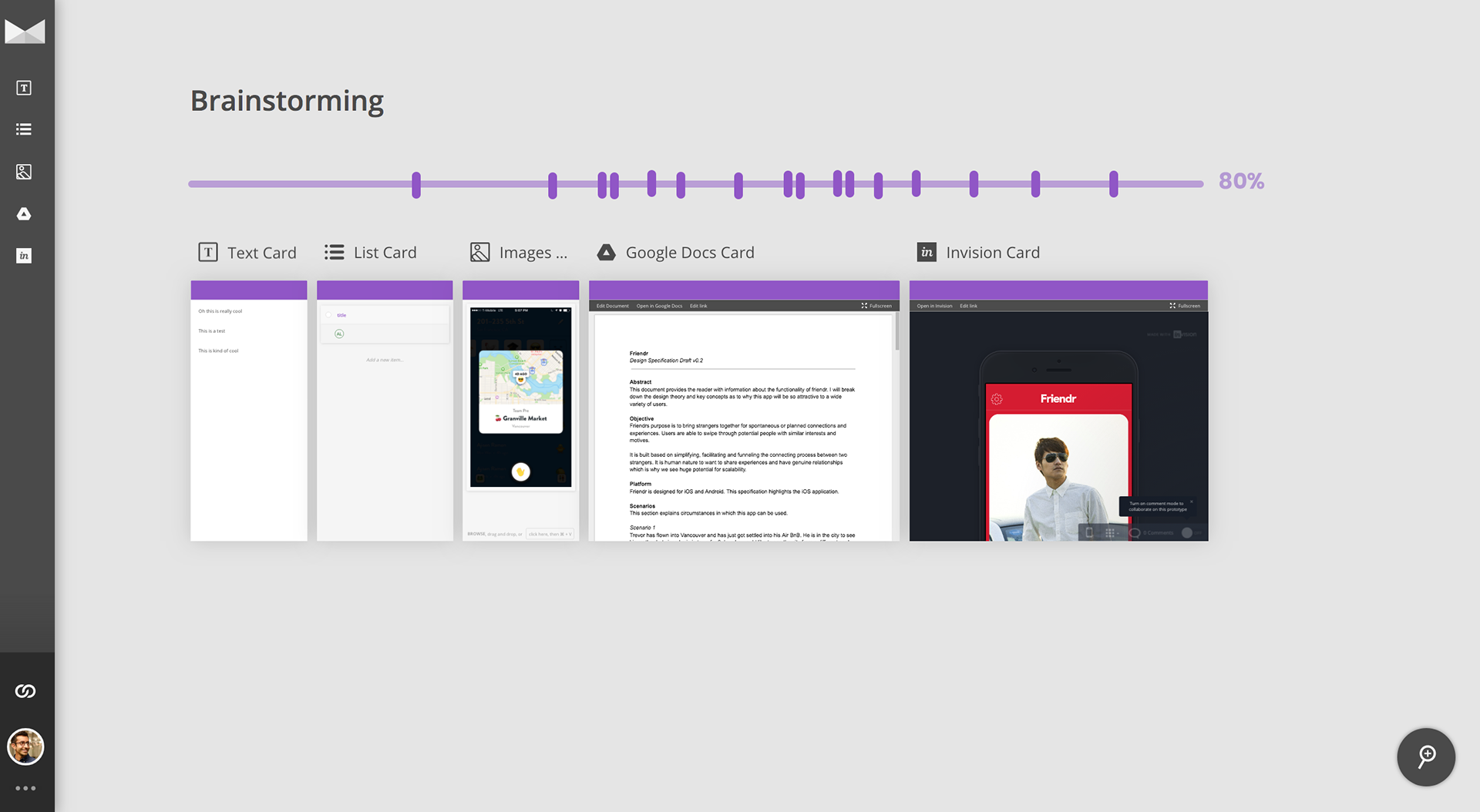 Tracking the granular level status (left) and signoffs (right)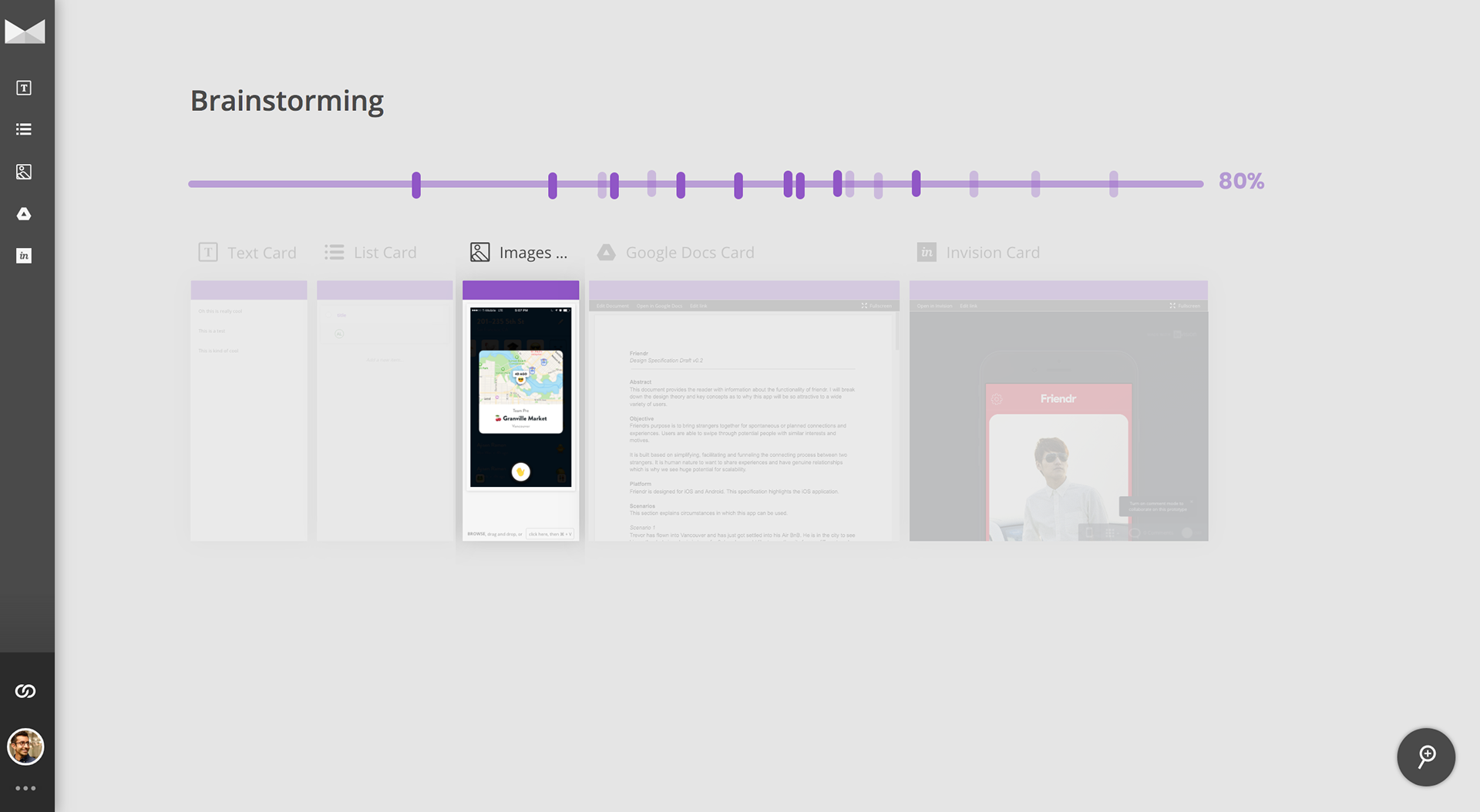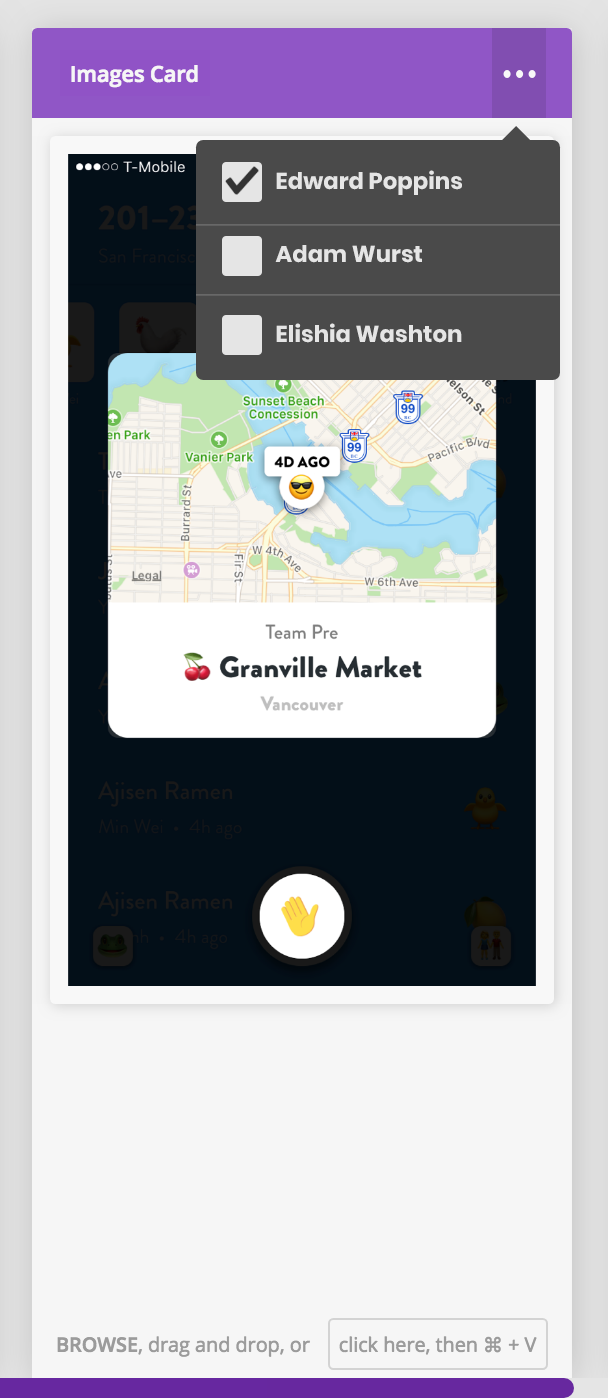 Viewing the designer responsible for a granular level project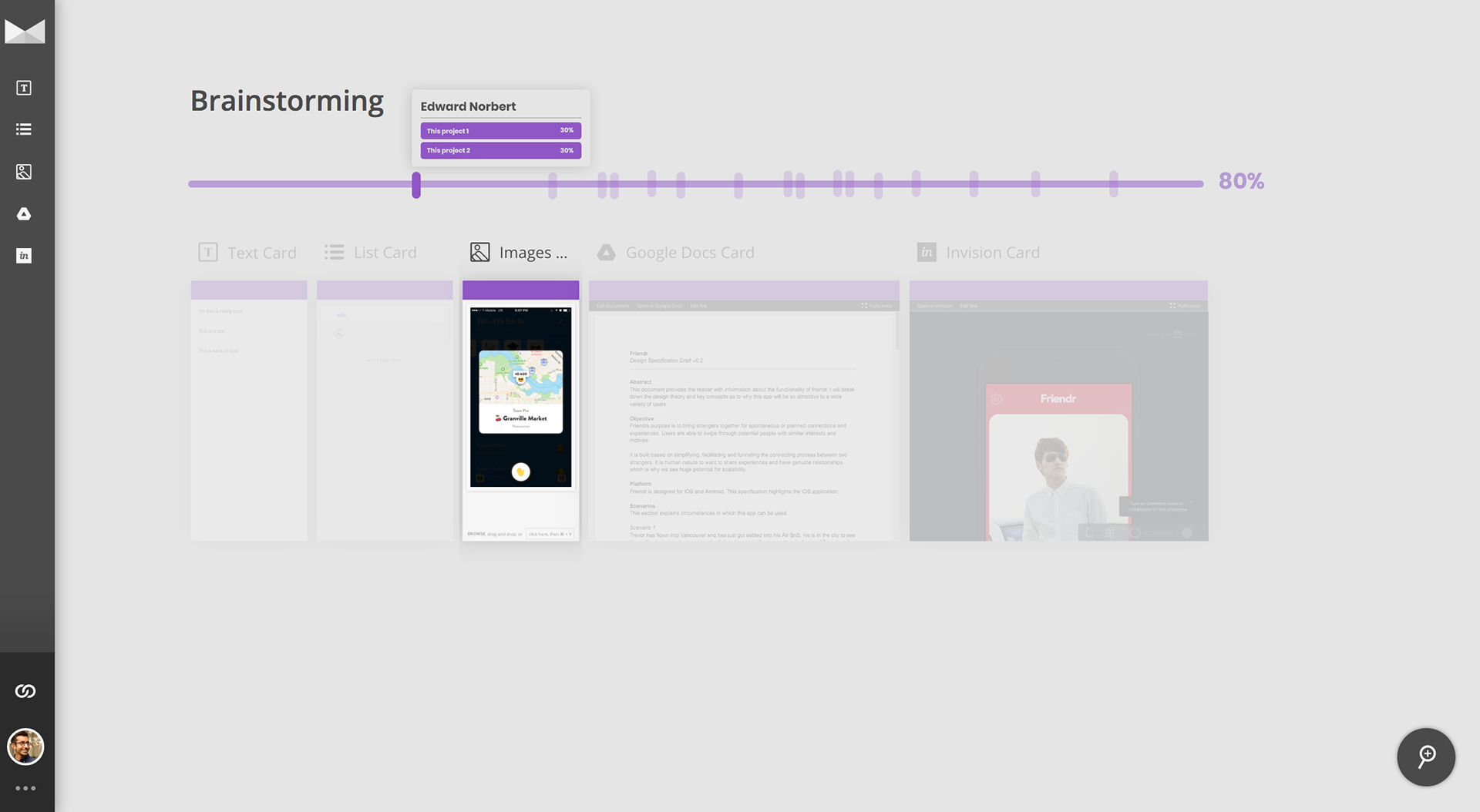 Debriefing:
The founder of Purple.pm explained its mission, presented the problem along with the scenarios and answered questions we had.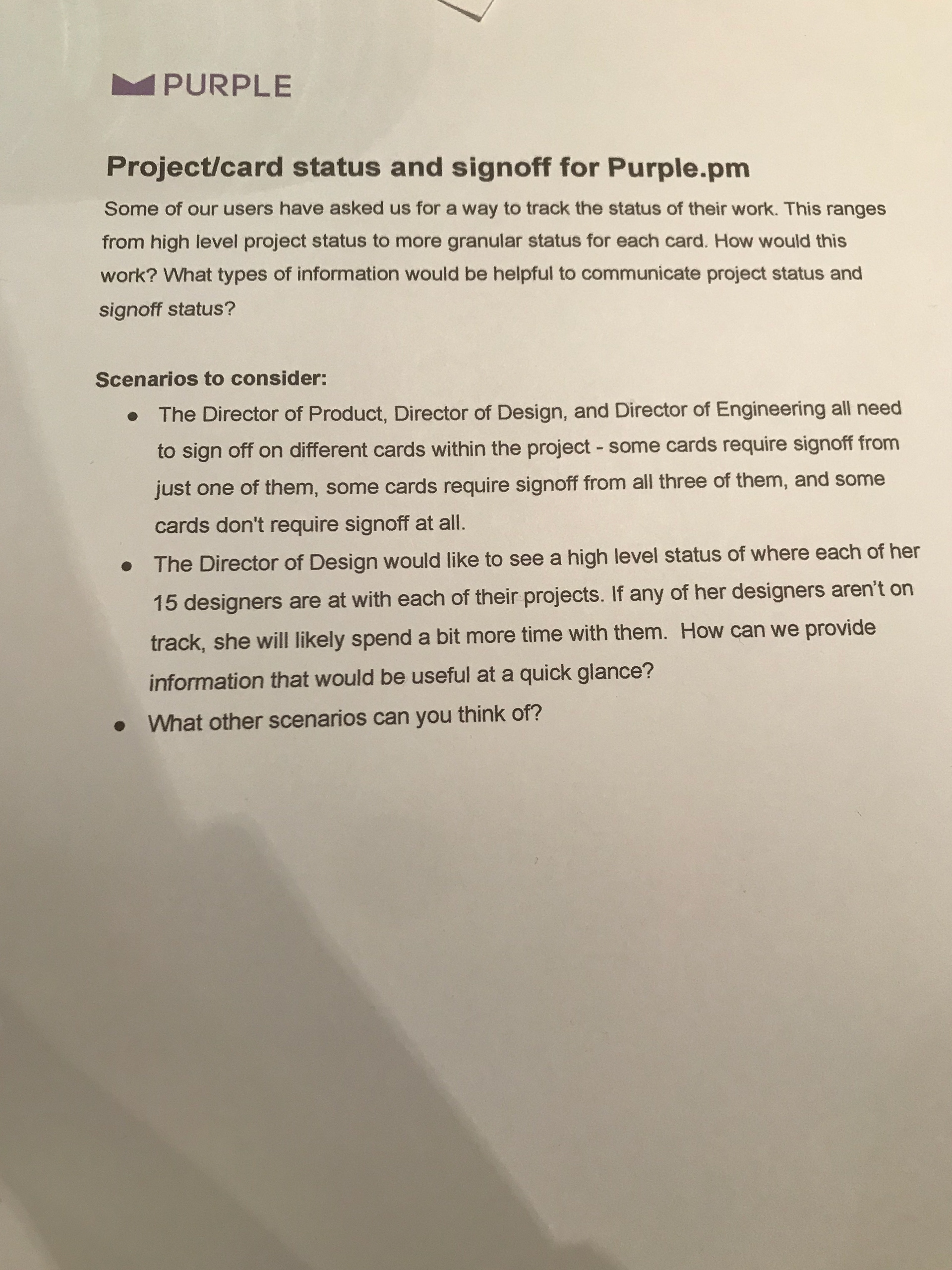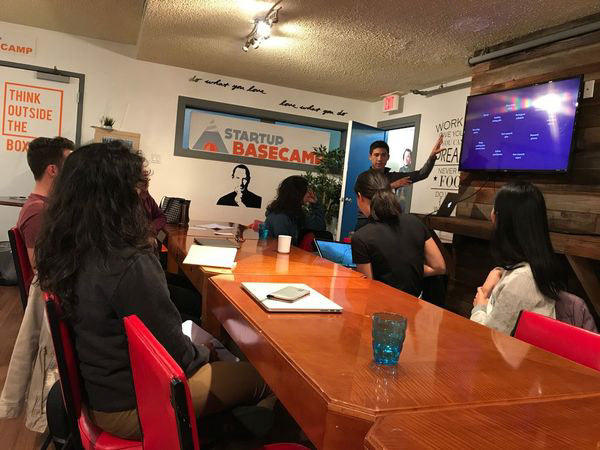 Ideation:
My team collaborated together by sketching on cards and over each other sketches. Once we had a few solutions we began creating mockups on Photoshop as we continued ideating.