Overview
Mini Maravillas
is a Spanish immersion home daycare opening in January 2019.
Time Frame:
 1 month    
Team:
Maria Gomez, Mini Maravillas Founder
My Main Role:
 UX/UI Designer
My Additional Roles:
Project Manager, Content Creator
 Tools:
 Excel, Screenflow and Brandcast 
Problem 
The founder of Mini Maravillas was
 most concerned with building a customer base for her new business. Additionally, her limited budget prevented her from hiring a developer.
Solution
A responsive website in English and Spanish that attracts families and provides basic information they need about Mini Maravillas's services. Without a developer, I took to Brandcast design studio to form a custom design and launch the site.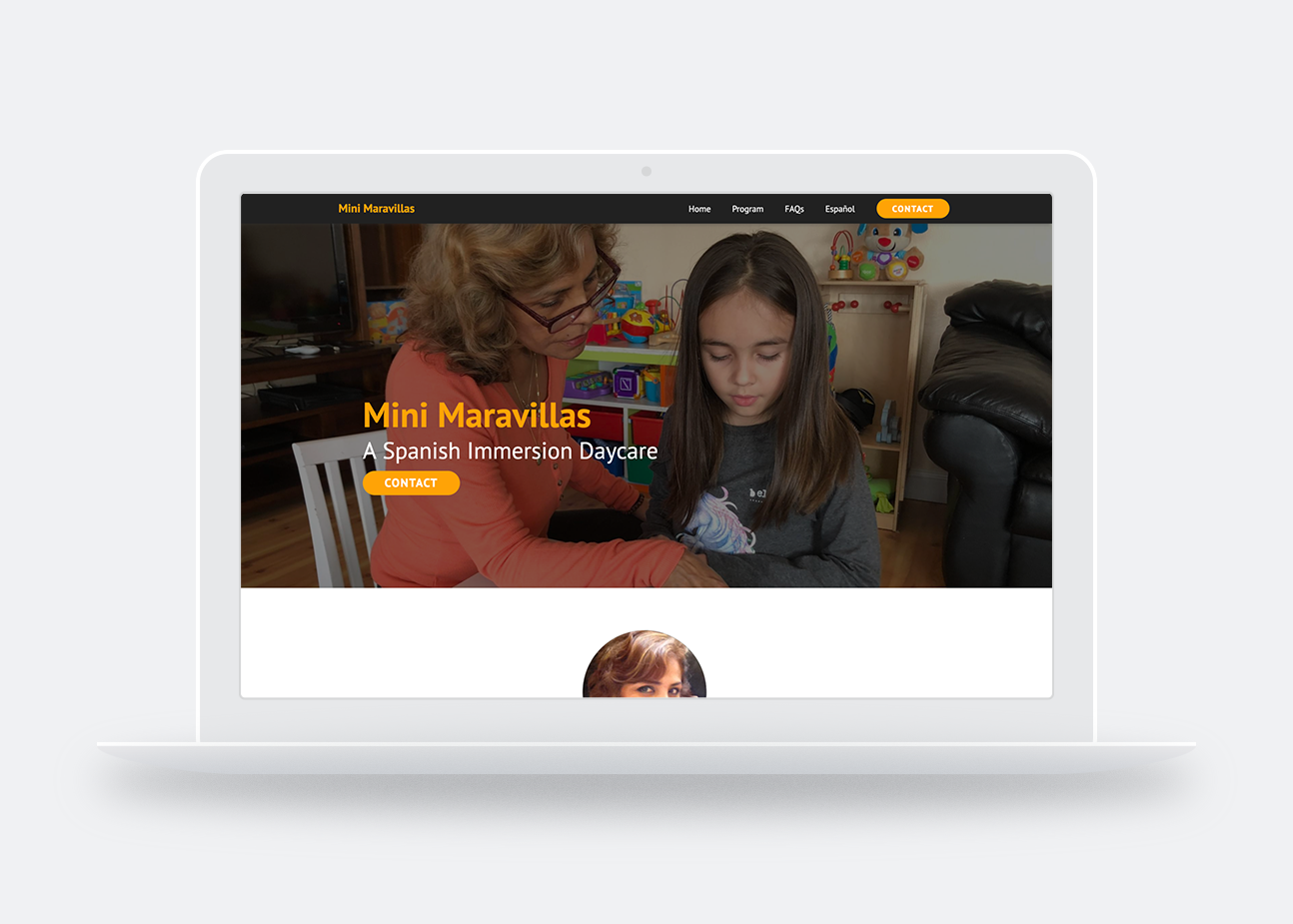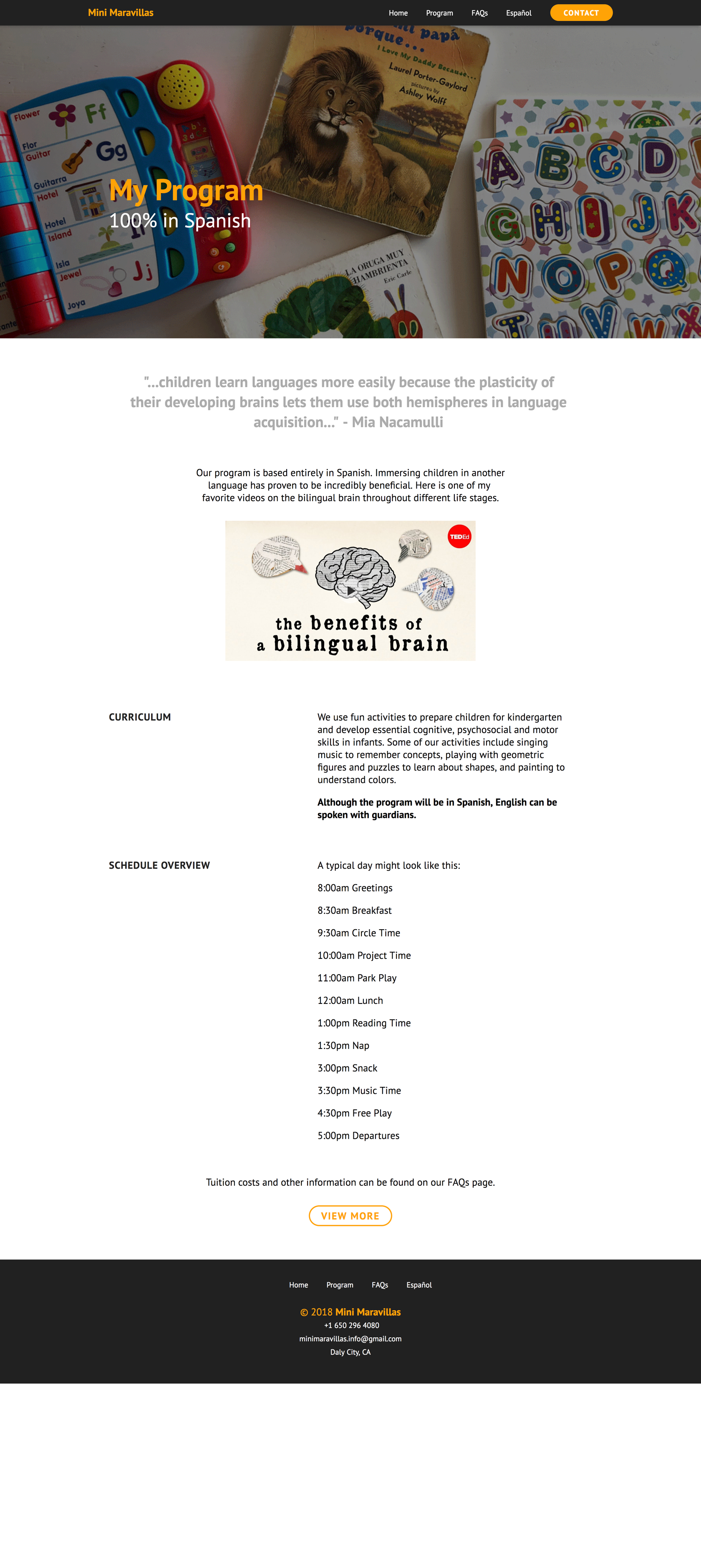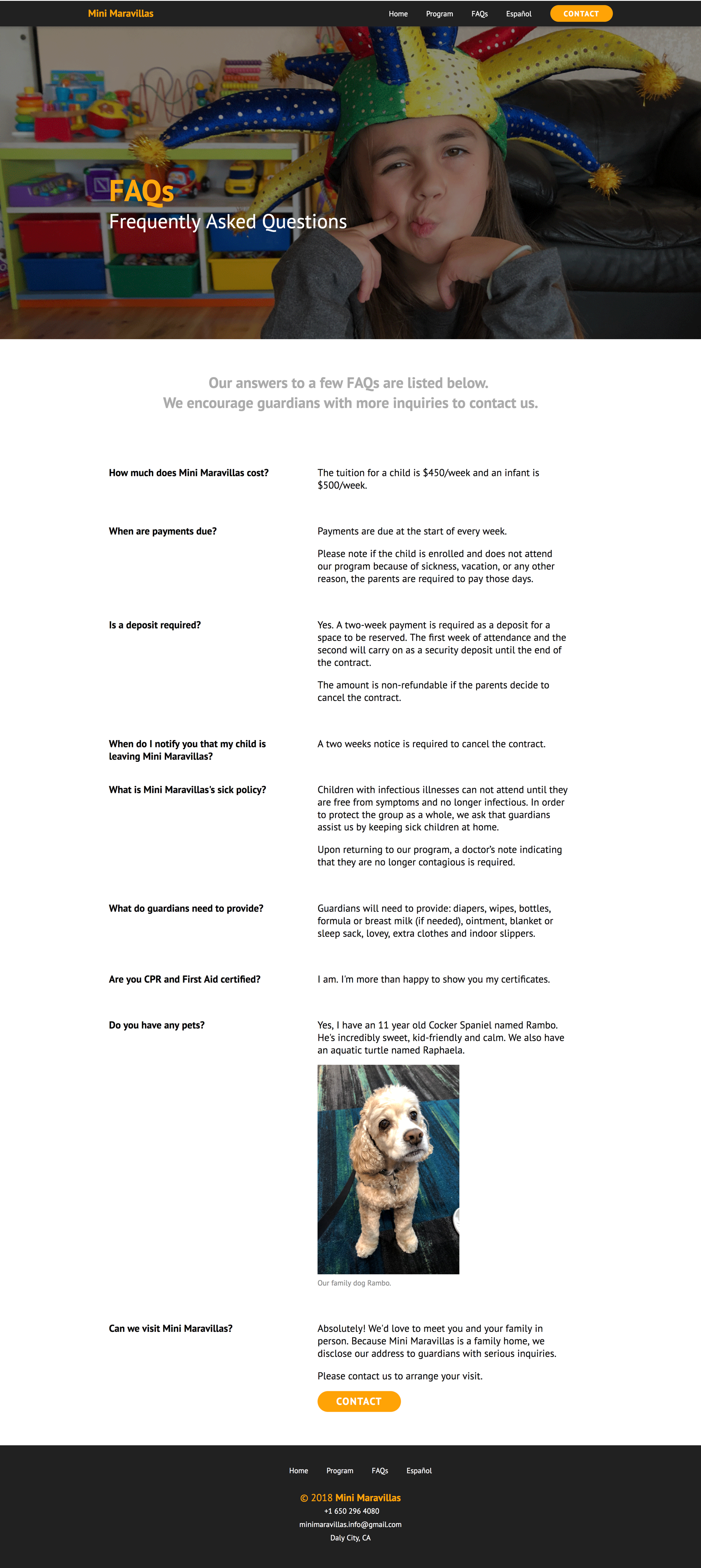 Process
Competitive Analysis:
 I analyzed the pages of four top-reviewed San Francisco based language immersion daycares to identify patterns in the content and features provided and their organization.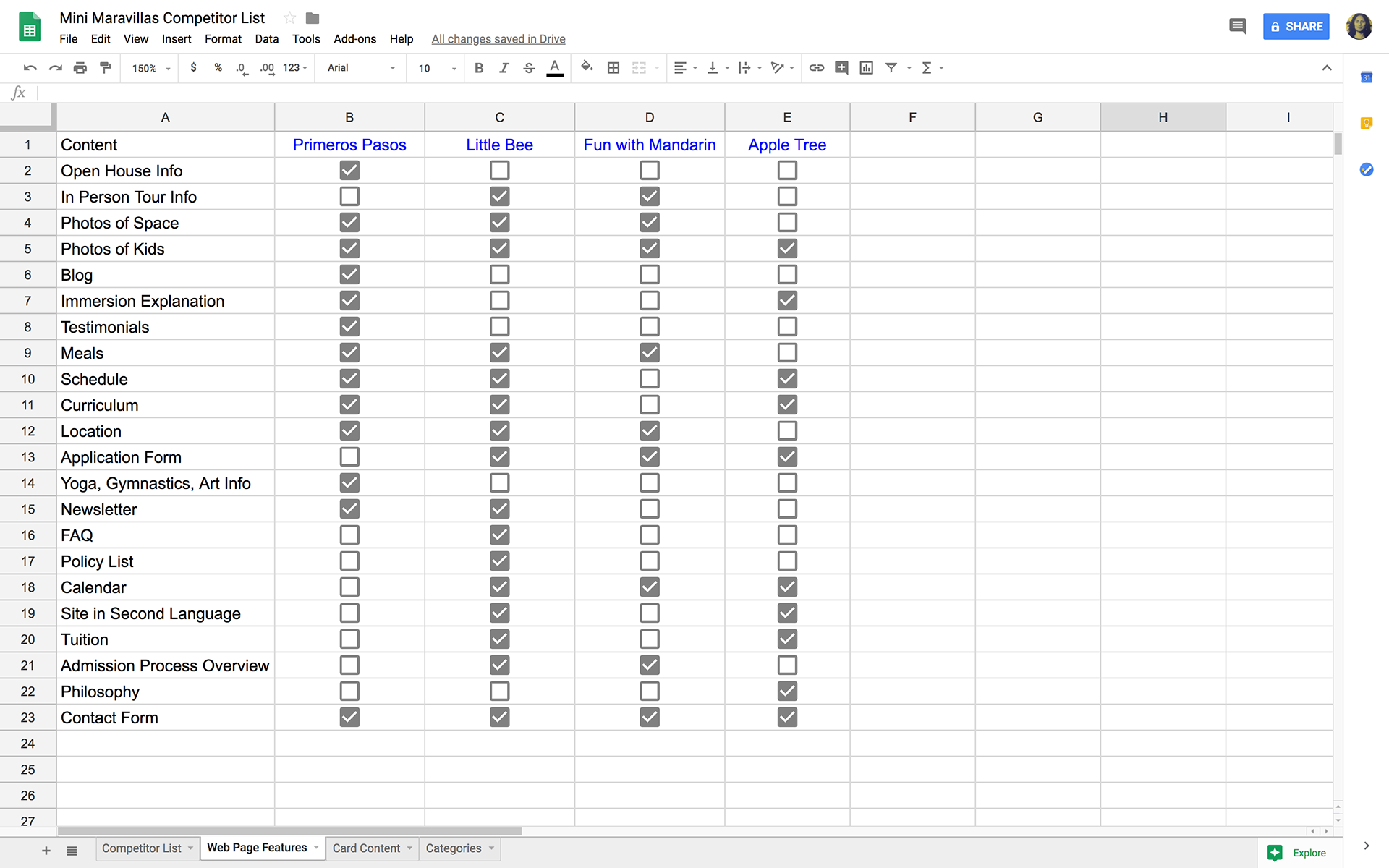 Card Sort:
 A card sorting exercise with 
5 participants and a quantitative analysis
 helped me understand what groupings of content made sense to most people and what content/features weren't necessary.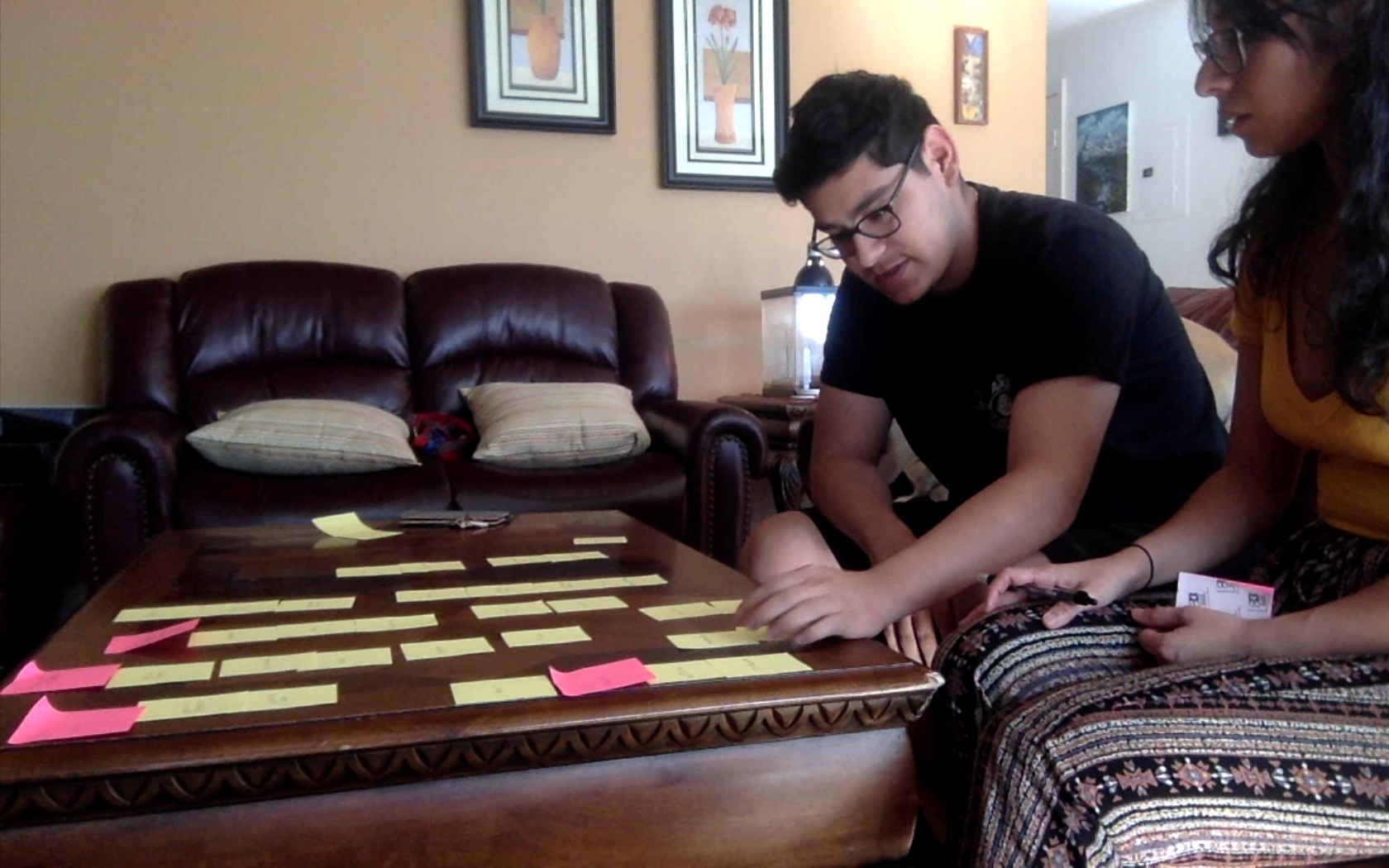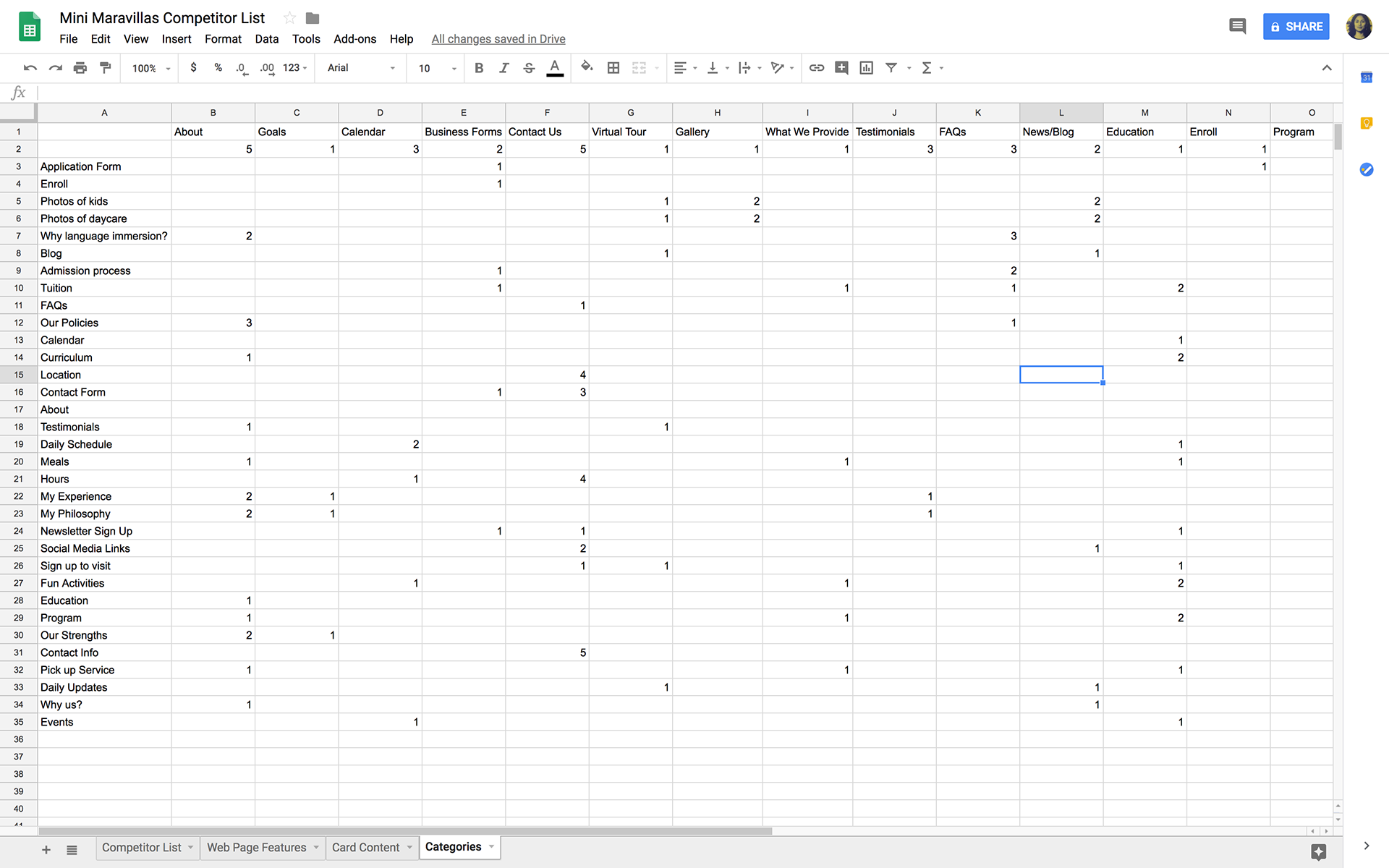 Information Architecture:
 I readjusted the cards according to the quantitative analysis forming the information architecture of Mini Maravilla's platform.
Stakeholder Meeting:
The founder and I reviewed the information architecture and eliminated information and services she couldn't yet provide as a new business. This helped me narrow down the IA.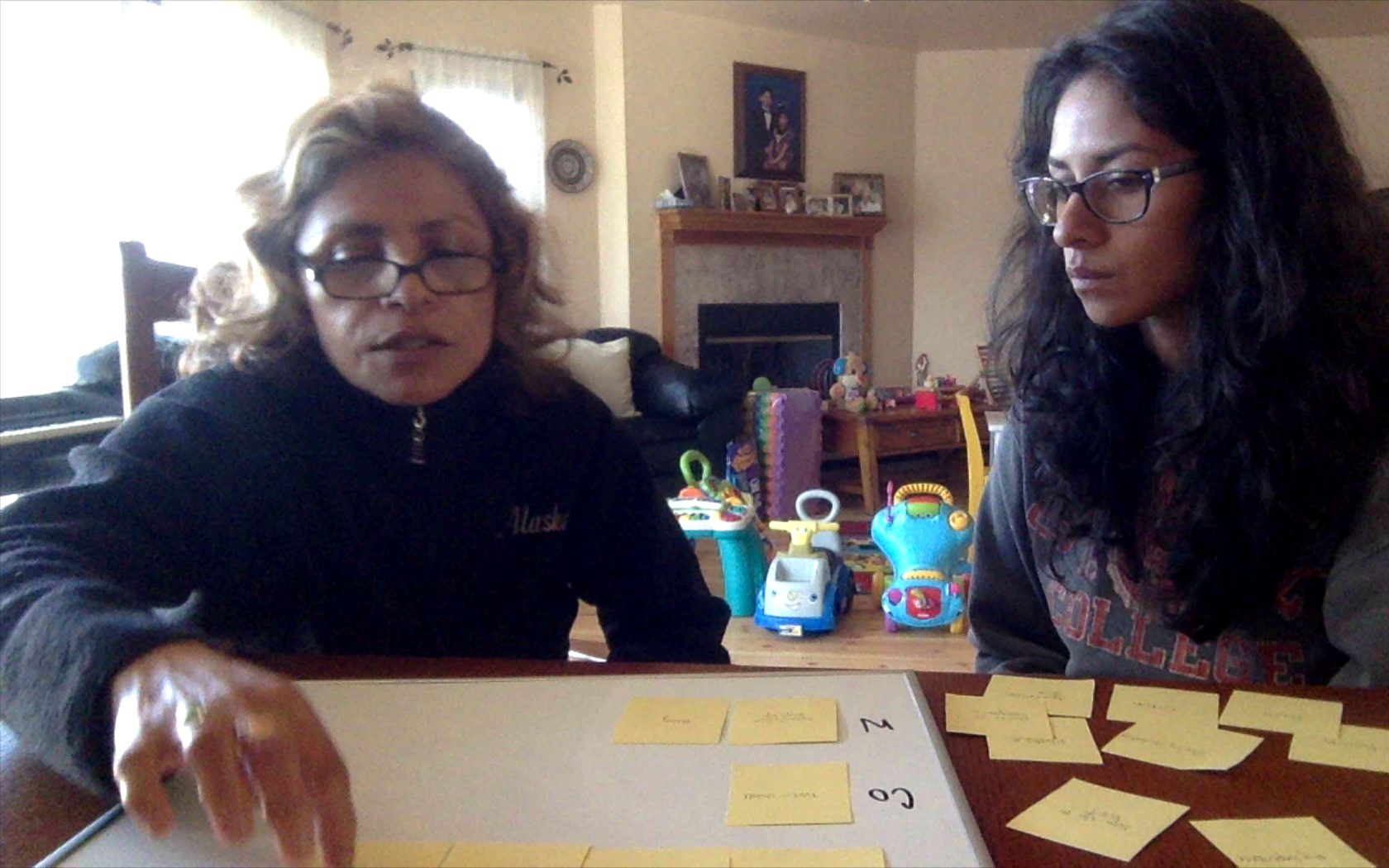 Sitemap:
 I then used Brandcast design studio to create the sitemap that provided me with a functional overview of the site.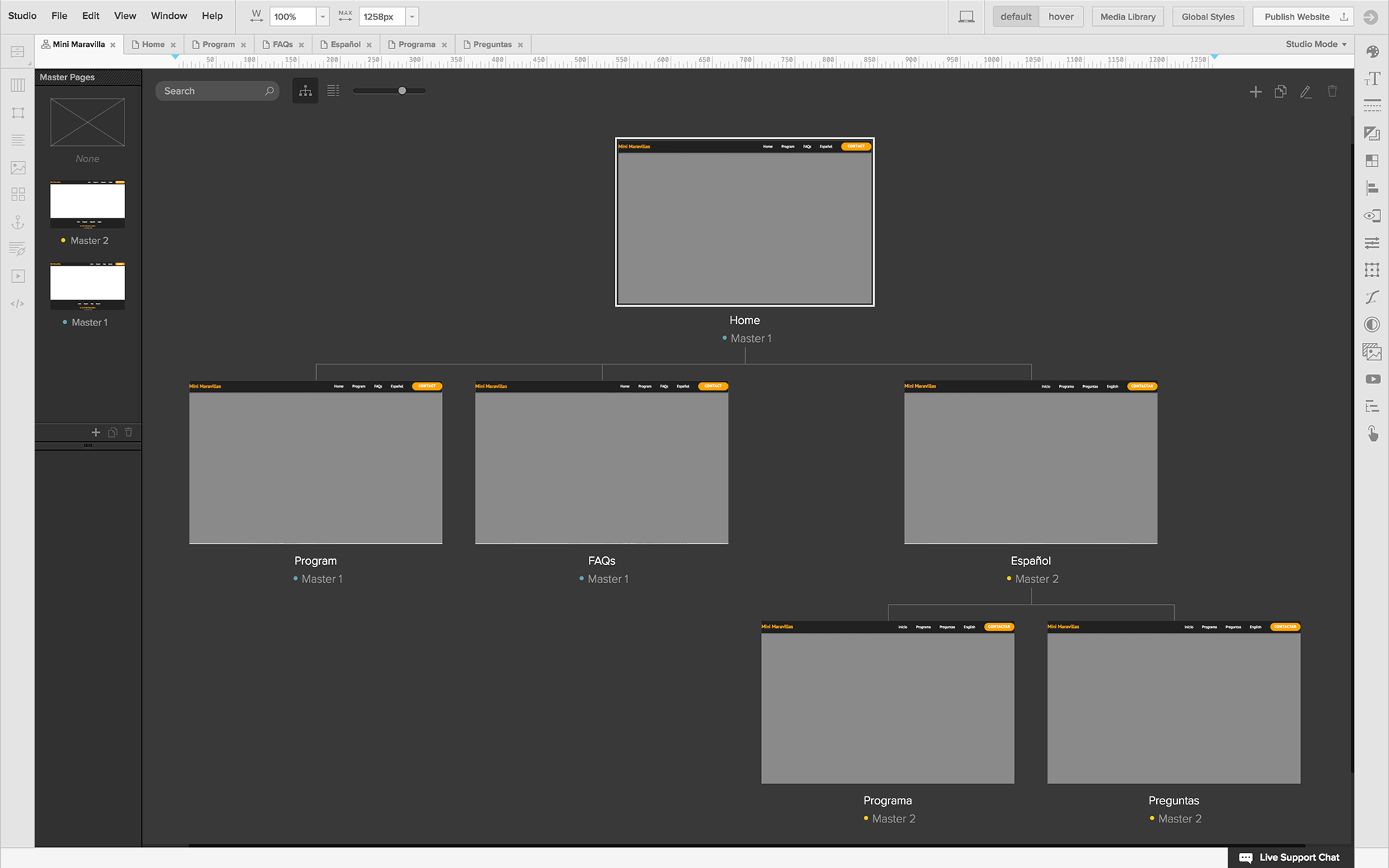 Wireframe Sketches:
With the information architecture and sitemap set, I sketched various wireframes to visualize the IA.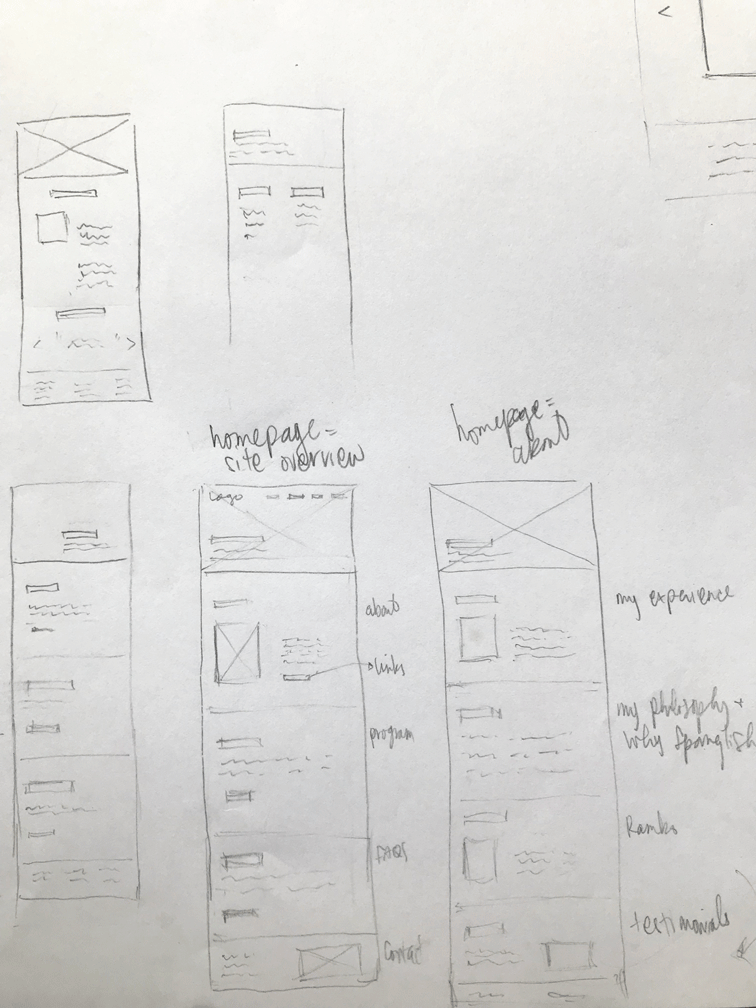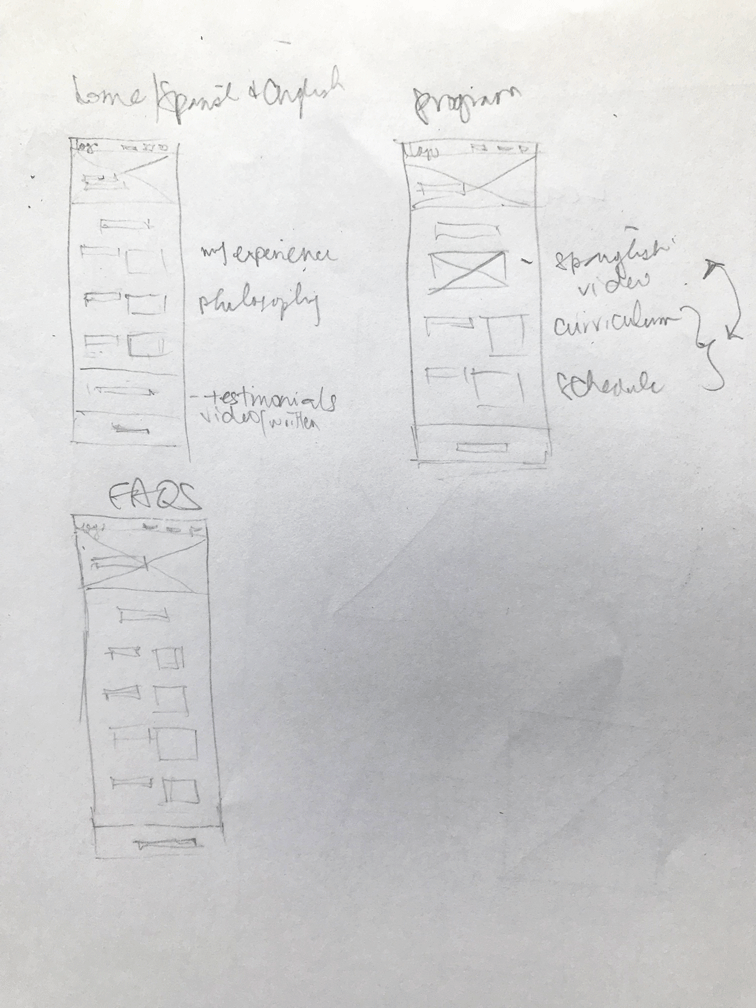 Design:
I developed the sketches further on Brandcast to finalize my design and launch the site.