Wings Advocacy
is
 a non-profit in Santa Cruz dedicated to supporting individuals out of homelessness by them with tasks such as rides and moves. 
Time Frame:
 Work in progress     
Team:
Monica Guerrero 
Tools:
Purple App, Sketch, InVision, Screenflow
Problem
Wings
Advocacy
dispatchers have voiced frustration with the current system used to coordinate and communicate incoming requests from case managers to volunteers. 
Additionally, stakeholders need to collect information regarding the requests for grant writing purposes.
​​​​​​​
Solution 
I'm designing a multi-user mobile app to simplify and quicken the coordination and communication system between 
Wings
Advocacy
dispatchers, volunteers and Santa Cruz County case managers.
Final solution soon to come! Currently testing the prototype below.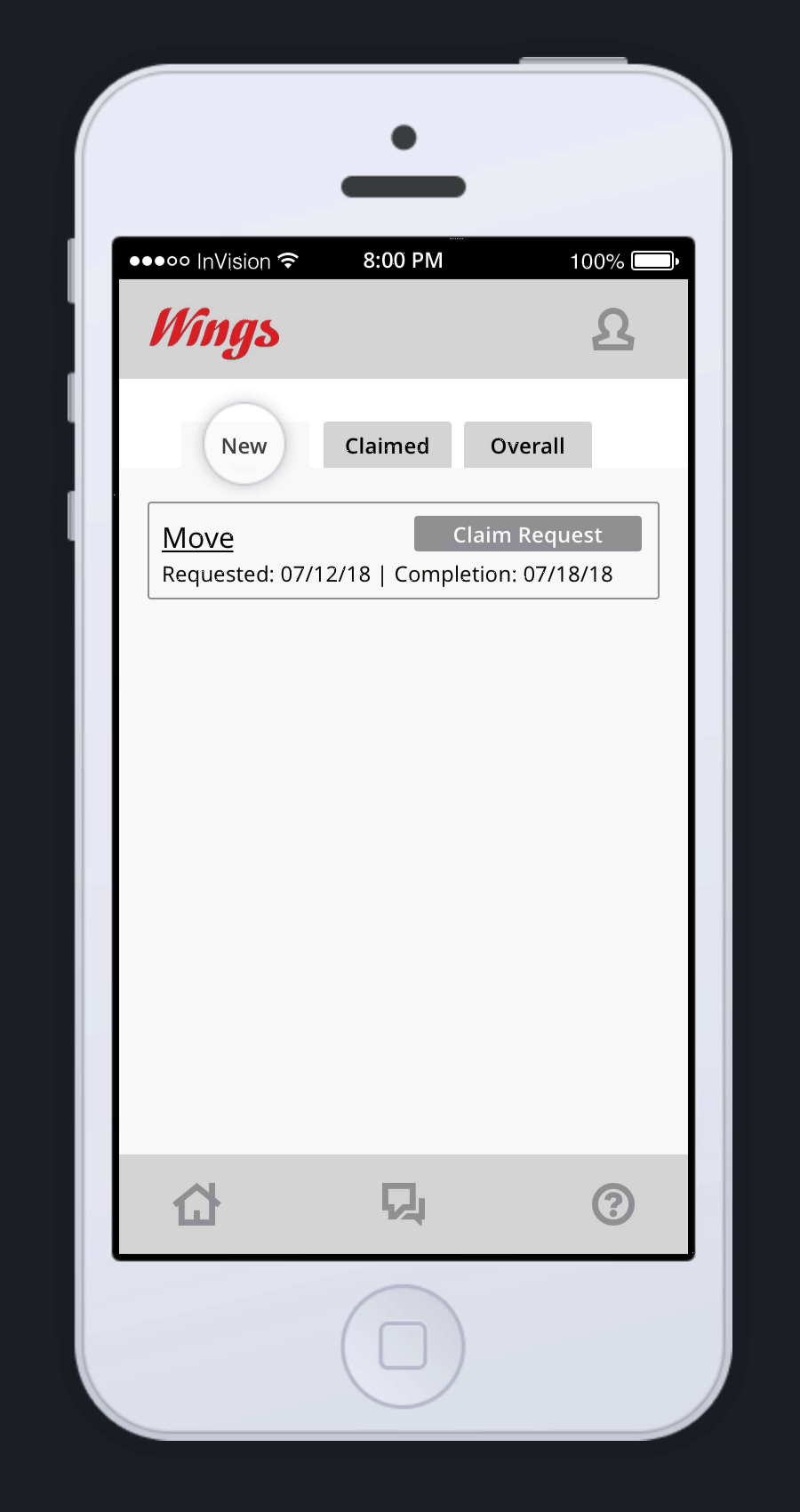 User Research:
I needed to gain an understanding of
 goals, processes, and pain points to define a problem and ideate a solution. So, I 
drove to Santa Cruz to contextually and individually interview stakeholders, dispatchers and volunteers about their attitudes, beliefs, desires and experiences with their current system. I also remotely interviewed the case managers and asked them to send me photos of the environment where they use the current 
Wings
Advocacy
system.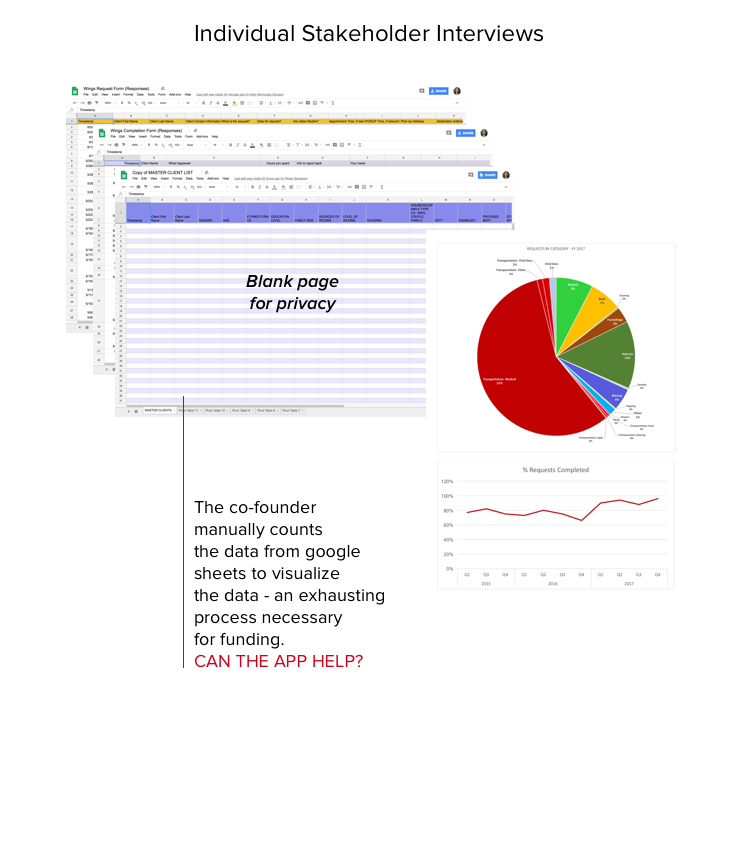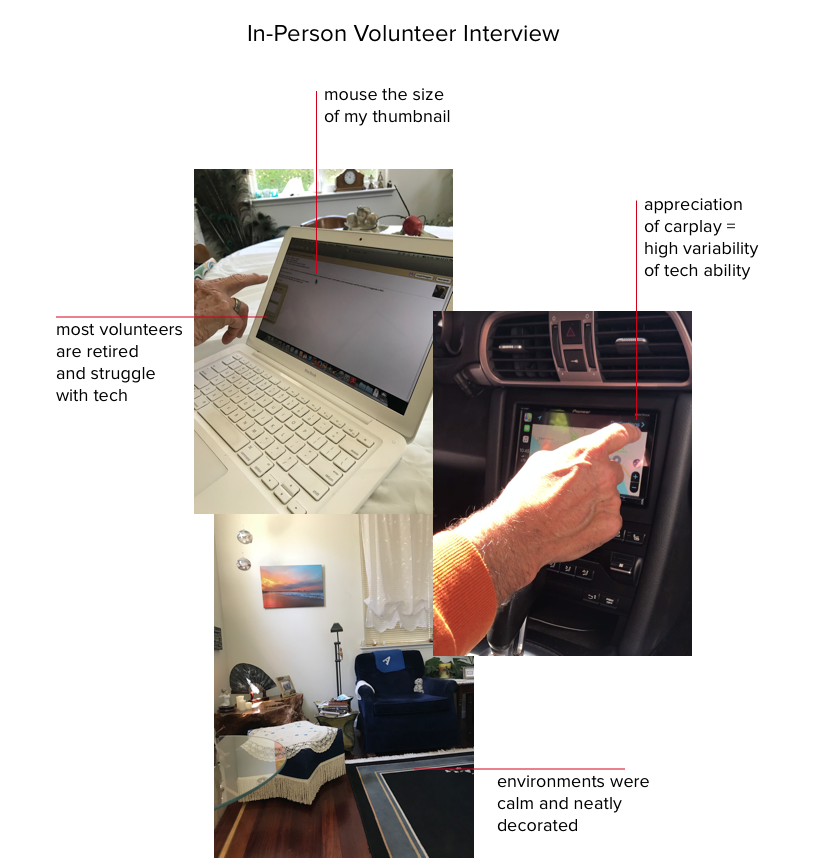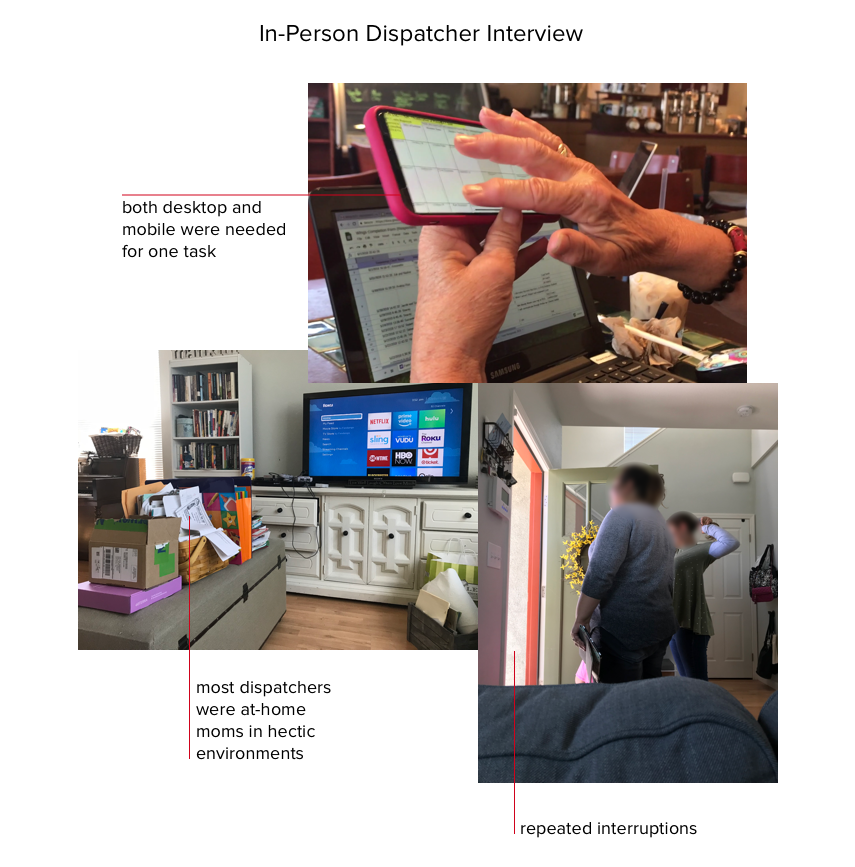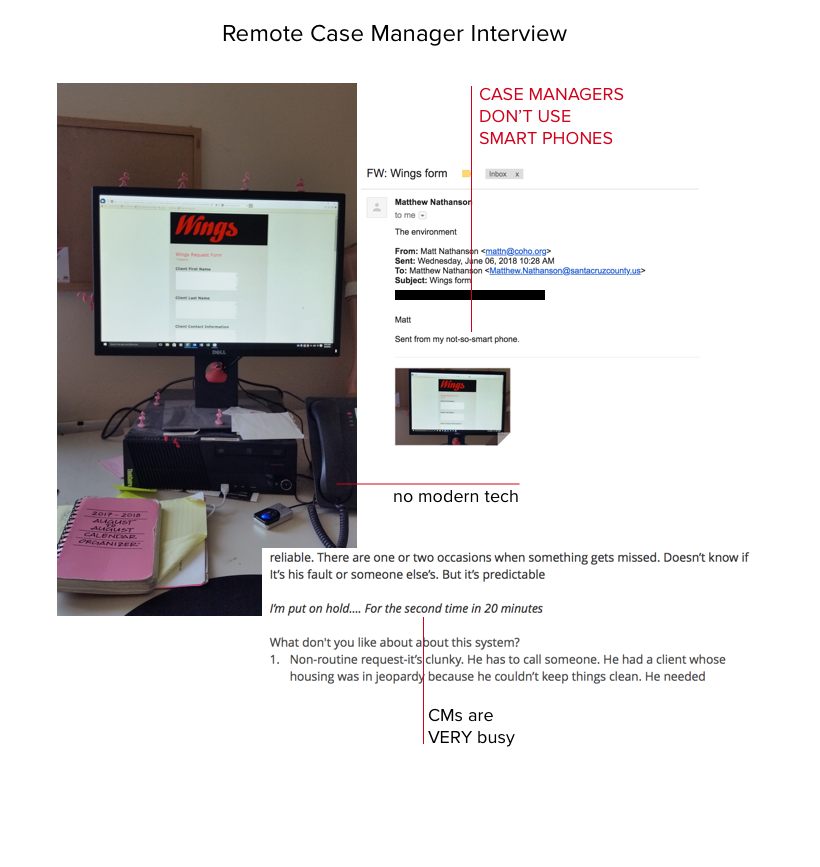 Empathy Maps: 
I used empathy maps to identify behavioral, cognitive and emotional patterns in the dispatchers, volunteers and case managers. These patterns would influence the ideation process.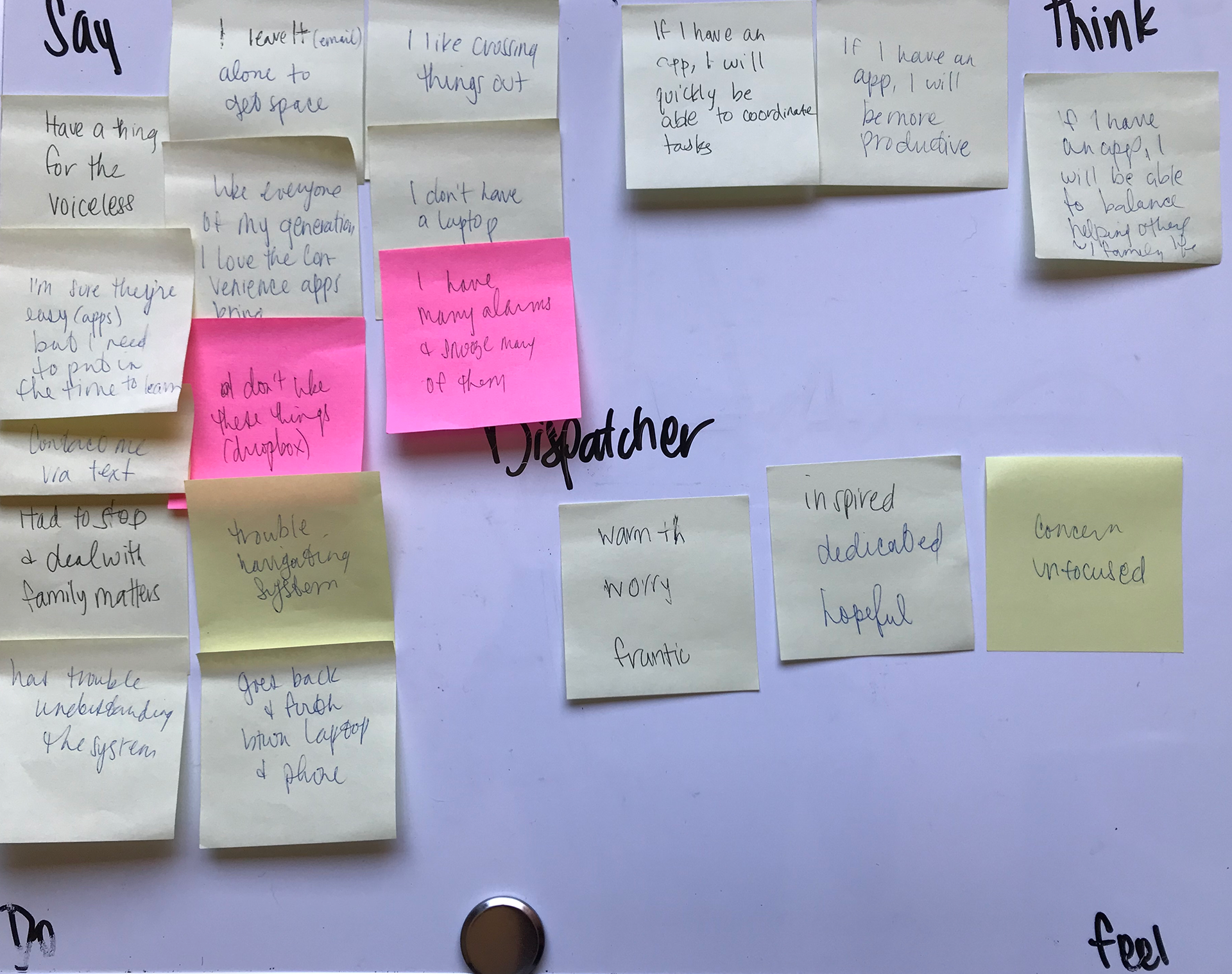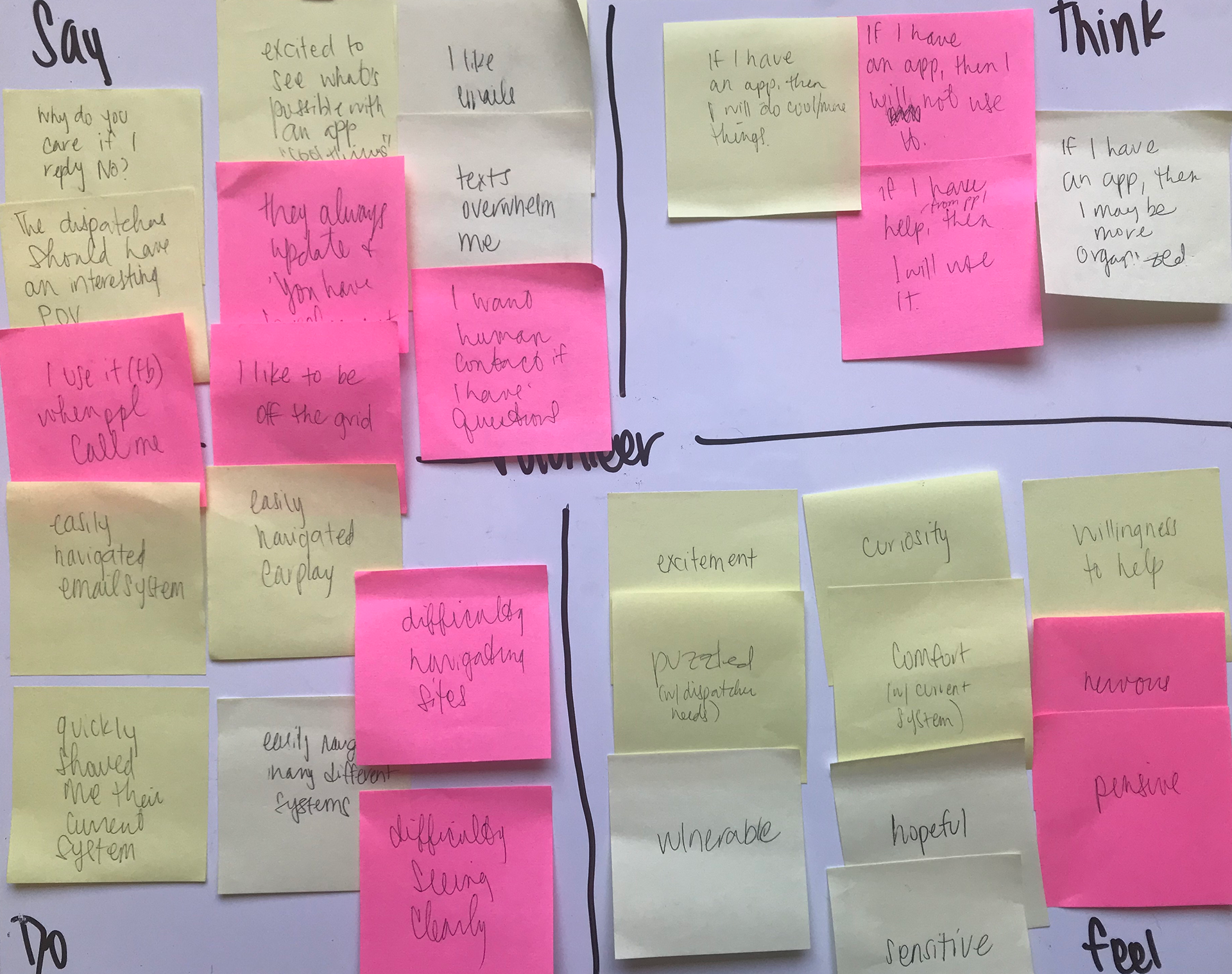 Personas and Scenarios:
 To remind myself of the users' needs, frustrations and patterns, I created personas and scenarios for the dispatchers (Emily), volunteers (Joe) and case managers (Max).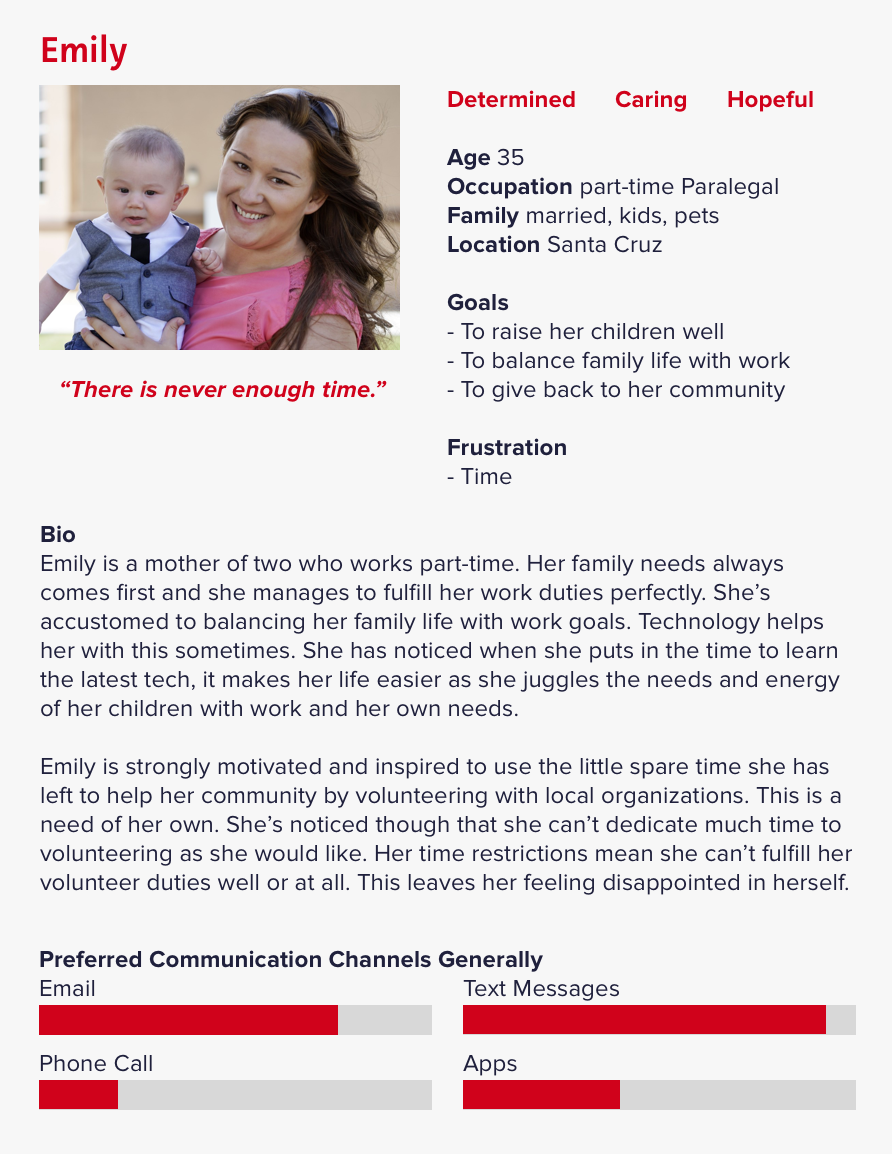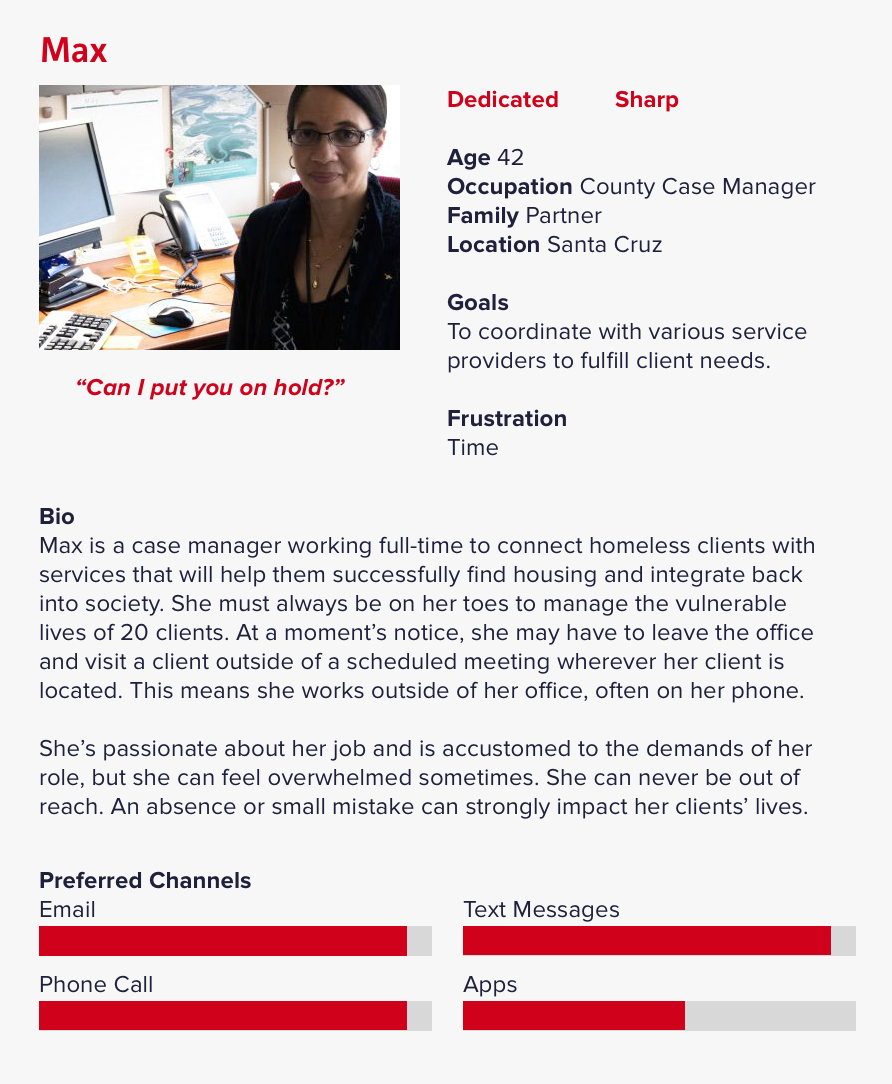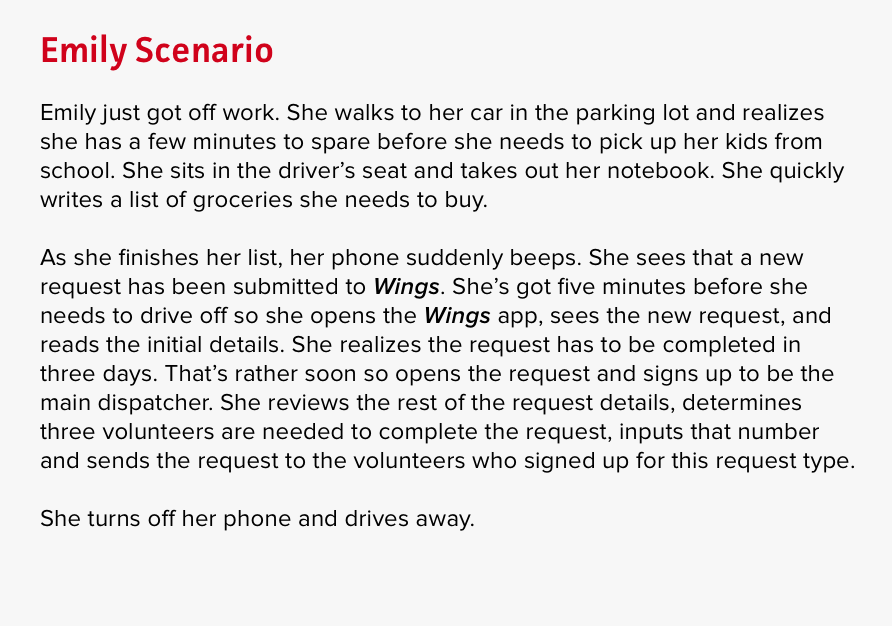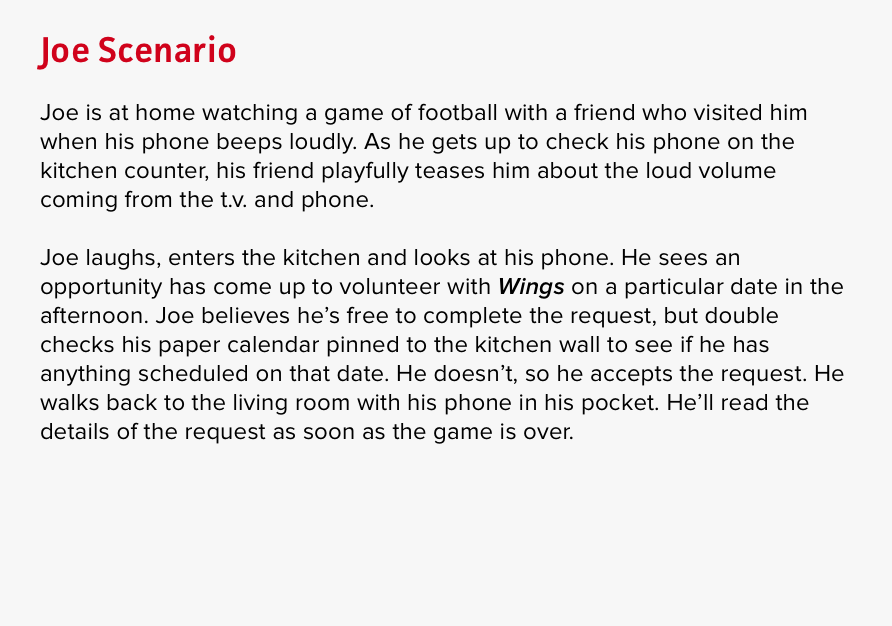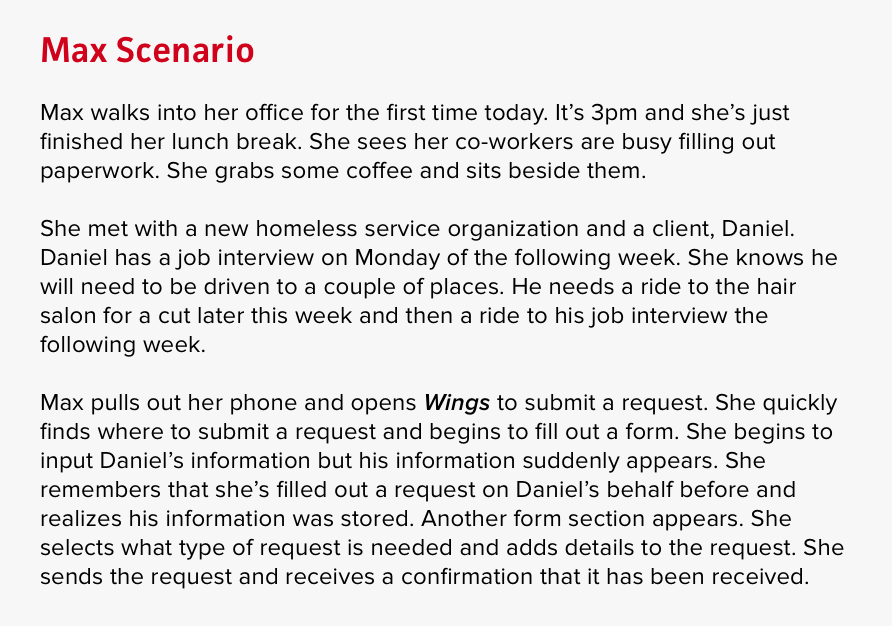 Hypothesis:
I formed an objective to steer my design: all users' actions revolve around the case managers' requests. Ultimately, everyone needs to quickly overview the request information to direct their actions and easily communicate with one another in case a change occurs.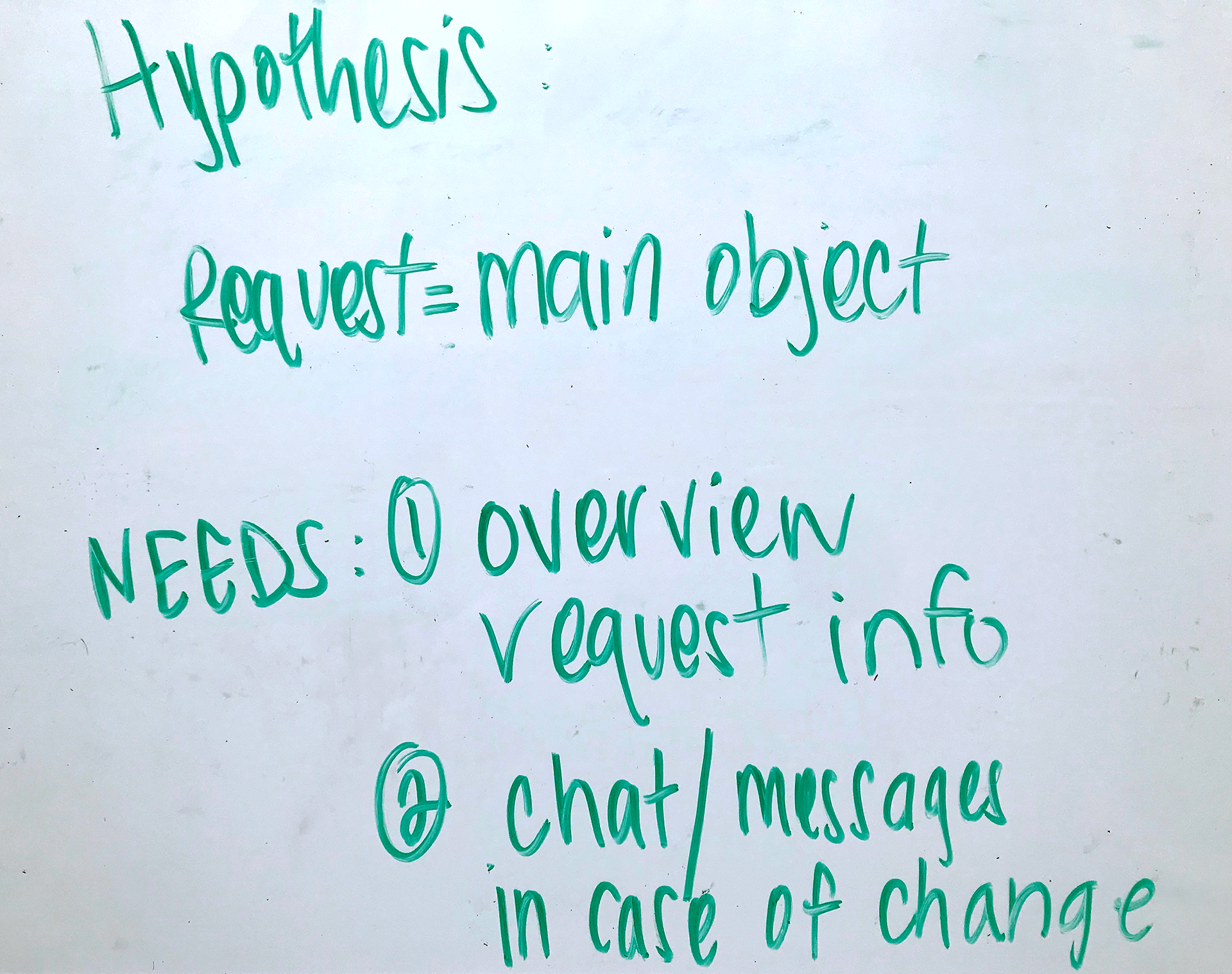 User Flows:
 What do the dispatcher, volunteer, and case manager actions revolving a request look like? I created flows for Emily (dispatcher), Joe (volunteer) and Max (case manager) that reflected the actions they needed to take to fulfill a case manager request.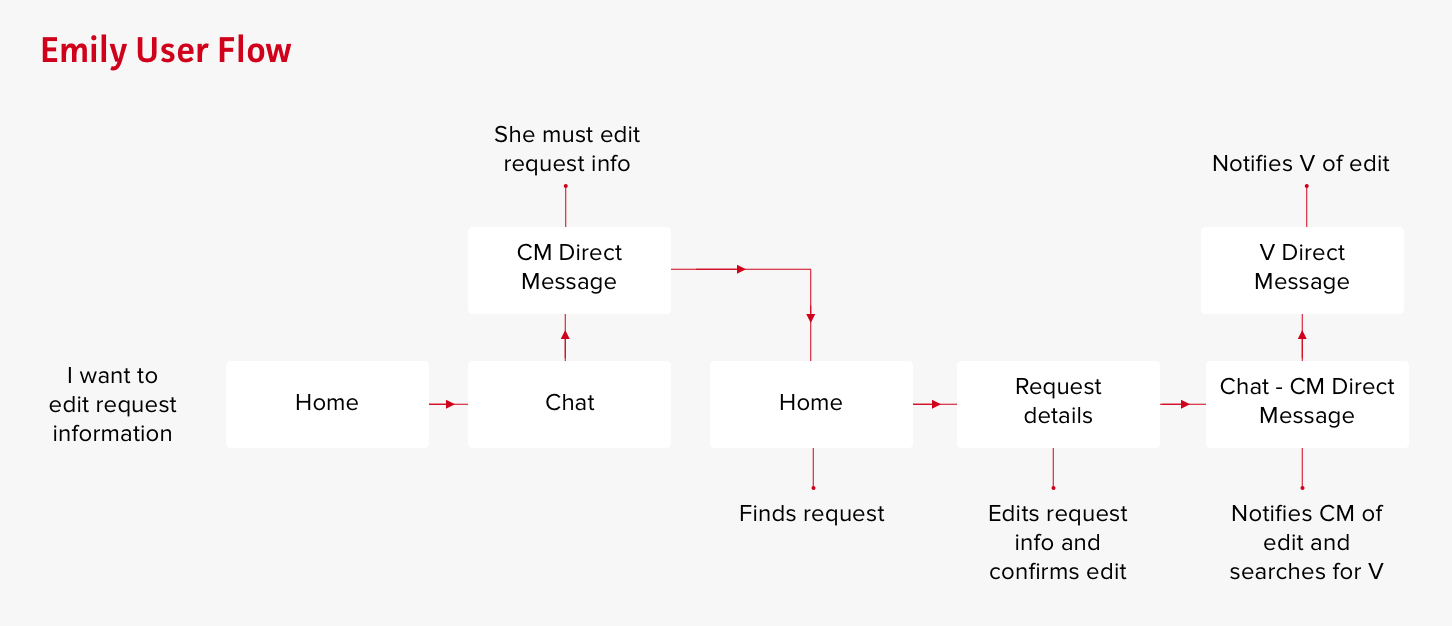 Ideation:
 With so many ideas to solve this problem, I wrote and sketched wireframes to quickly identify which ideas were the strongest.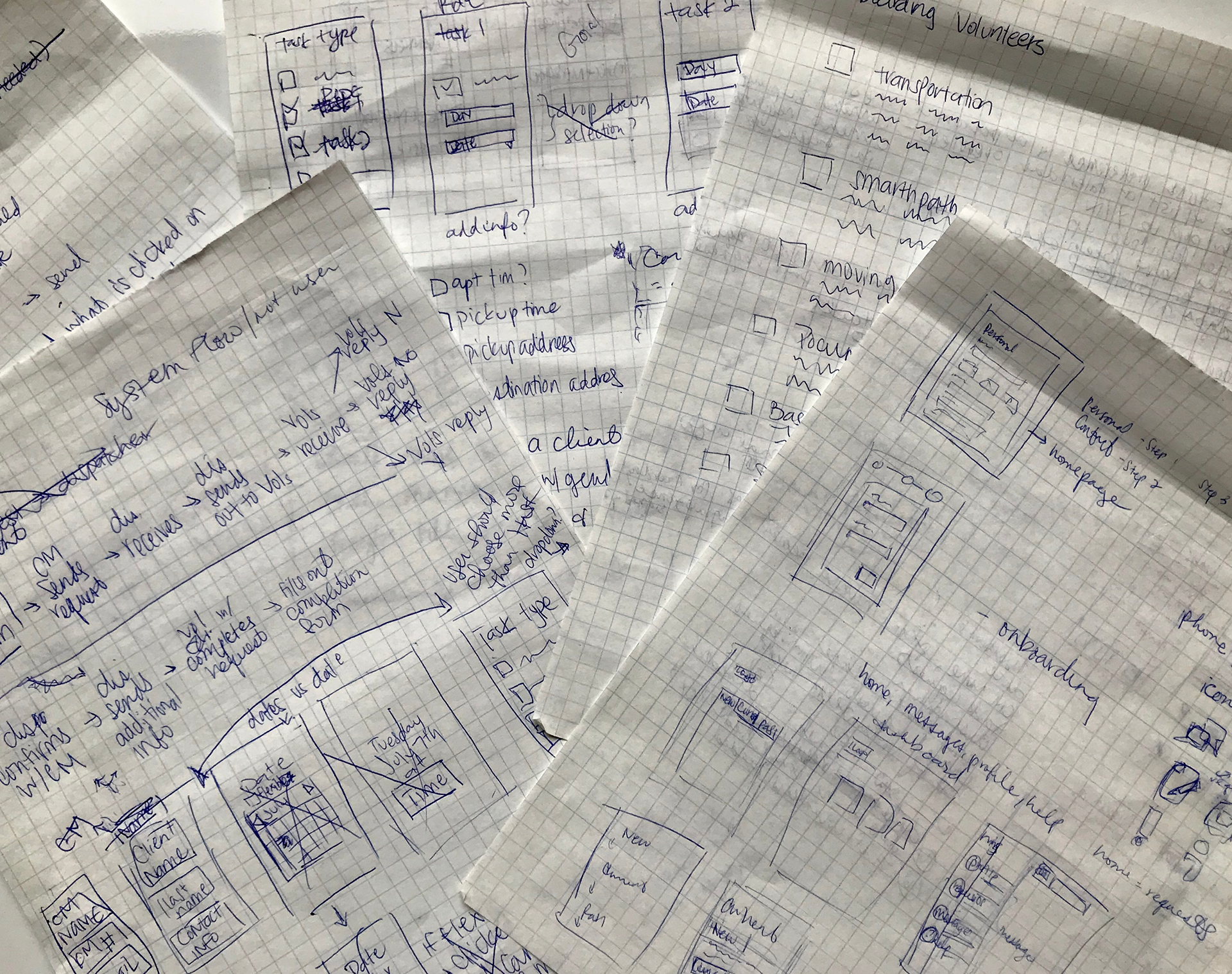 Wireframes:
I drew up wireframes in Sketch to understand what my paper sketches would actually look like on a mobile interface. Below is an example of the slightly varied interfaces for the case managers, dispatchers and volunteers when they have to quickly overview the request information.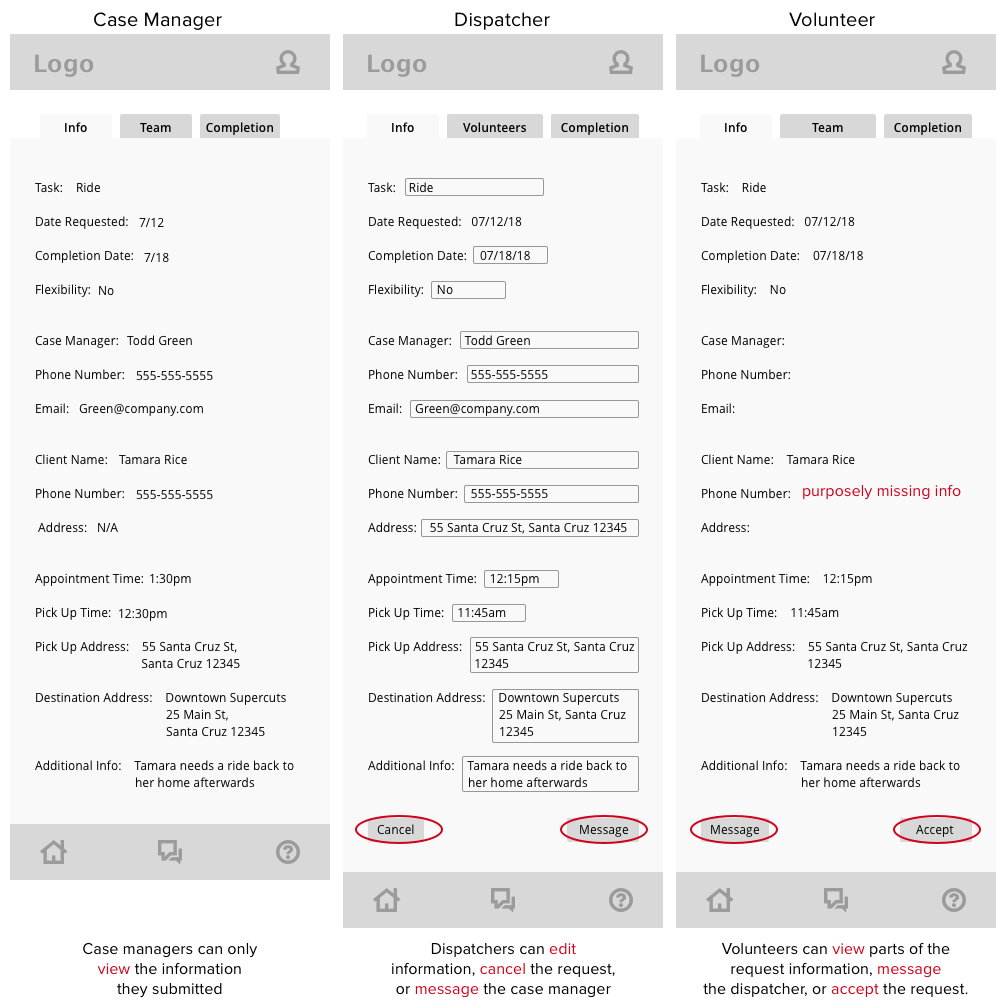 Prototype:
I had a core solution to the design problem and needed to test it, so I designed 3 InVision prototypes for the case managers, dispatchers and volunteers. Here is an example of the dispatcher prototype from which the volunteer and case manager prototypes stem.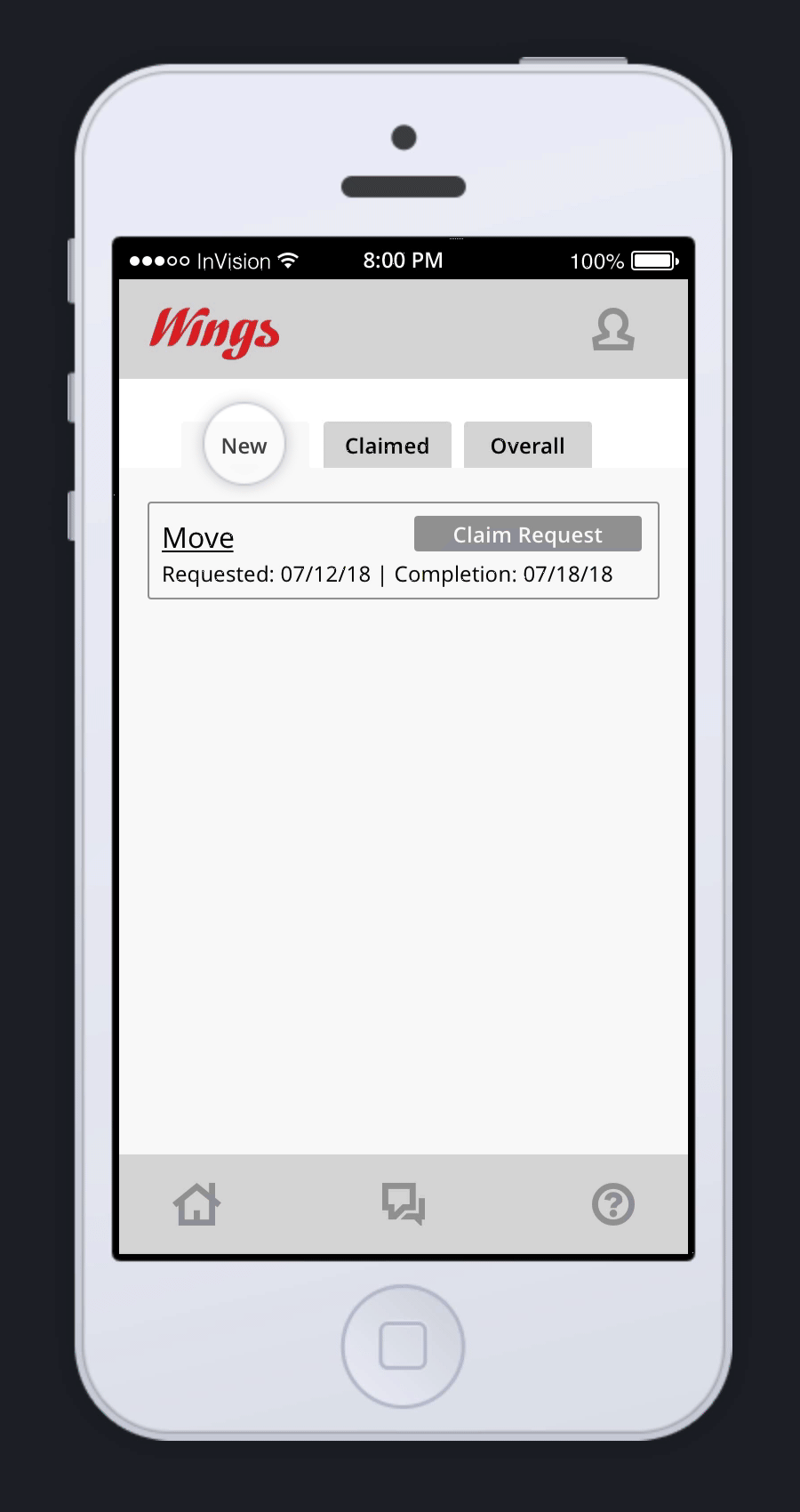 User Testing:
Is my design headed in the right direction? Which ideas are working and which aren't? I recently drove down to Santa Cruz again to conduct contextual, in-person, end user testing to find out the answers to my questions.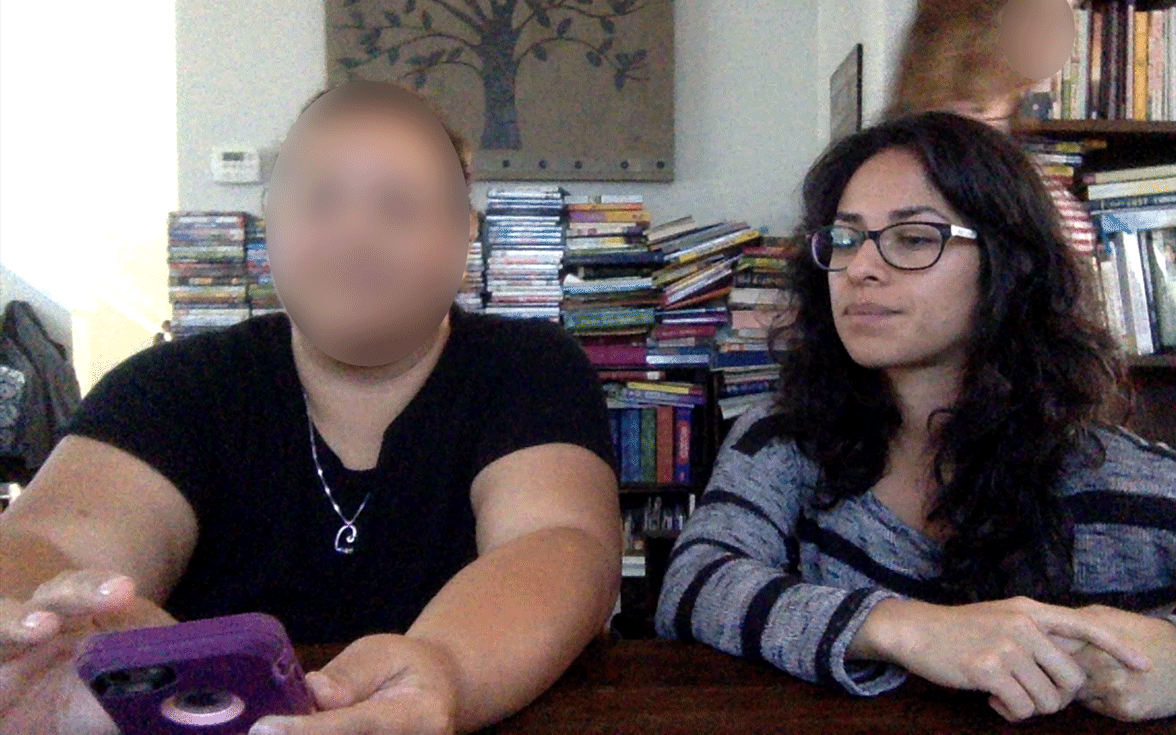 More information to come as I test my prototype!